On behalf of the Organizing and Scientific Program Committee, we are pleased to invite you to participate in the 2nd International Conference on Urban Planning - ICUP2018. Preliminary date of ICUP2018 is 14 – 17 November (Wednesday to Saturday).
Conference will be organized by the Faculty of Civil Engineering and Architecture of the University of Niš and Urban Planning Cluster.
Sub-organizer of the conference will be Institute for nature conservation of Serbia
The aim of the conference is to bring together scholars, researchers and students from all areas of Urban Planning.
Selected conference papers will be published in a special issue of the scientific journal Facta Universitatis, Series: Architecture and Civil Engineering http://facta.junis.ni.ac.rs/
---
Conference Location
ICUP2016 conference will take palce at New City Hotel
Hotel address is Vožda Karadjordja 12, Niš, Serbia
---
ICUP2018 Topics of interest
Main topic: NATURE-URBAN PLANNING-ARCHTECTURE
SCIENTIFIC TOPICS
- Bringing nature into urban areas
- Planning and design strategies for building with nature
- Laws and regulations for planning, design and construction in a natural environment
- Preserving greenery in urban densification and compaction processes
- Greening potential in urban regeneration
- Climate change and resilience of urban and rural areas 
PROFESSIONAL TOPICS (TEME ZA STRUČNI DEO)
- Lessons Learned: Urban Design For A Changing Climate
&nbsp Planiranje i izgradnja objekata obnovljivih izvora energije


- Planning, building and nature conservation
&nbsp Izgradnja objekata u zaštićenim prirodnim dobrima


- Urban planning documents and connecting to the ecosystem
&nbsp Planski dokumenti


- Livable Cities and Positive Green Spaces
&nbsp Primeri dobre prakse u korišćenju prirode u gradu


The official language of the Conference is English. All submitted papers will be double blind peer reviewed. The scientific committee of 2nd ICUP2018 is composed of internationally recognized academicians practicing in Europe, Asia and USA.
Original research papers peer-reviewed and accepted by Scientific Program Committee will be published in the ISSN numbered Conference Proceedings.
One person can submit 3 papers max.

PAPER PREPARATION GUIDELINES FOR ICUP 2018
---
Templates

POSTER TEMPLATE (pdf)

POSTER TEMPLATE (Photoshop)

PRESENTATION TEMPLATE (PowerPoint)
---
Important Dates
5

th

September 2018 - Abstract submissions
10

th

September 2018 - Response to abstracts
20

th

September 2018 - Paper submissions
14

th

October 2018 - Sending of reviewers' comments
1

th

October 2018 - Full paper submissions
&nbsp
Preliminary date of ICUP2018
14 – 17 November 2018 (Wednesday to Saturday)
---
Conference Schedule
November 14, 2018 (Wednesday)
10:30 - 11:00
Registracija
11:00 - 11:15
Predavanje Zavod za zaštitu prirode Srbije
Stanje koncept i perspektive zaštite prirodnog dobra Šargan - Mokra gora
11:15 - 11:30
Sponzor prezentacija Slika
11:30 - 11:45
Predavanje Alterno
Branković Mountain Resort-Stara Planina Srbija
11:45 - 12:00
Diskusija
12:00 - 12:15
Pauza
12:15 - 12:30
Sponzor prezentacija Fibran
12:30 - 12:45
Predavanje Zavod za zaštitu prirode Srbije
Primer zaštite u gradu - Marija Trikić
12:45 - 13:00
Predavanje Zavod za zaštitu prirode Srbije
Zelena infrastruktura grada Beograda - Mila Ristić
13:00 - 13:15
Diskusija
13:15 - 13:30
Pauza
13:30 - 13:45
Predavanje ECOlogica URBO
Zakonska regulativa u upravljanju prostorom i životnom sredinom; Horizontalna harmonizacija zakonske regulative - Evica Rajić
13:45 - 14:00
Predavanje Zavod za zaštitu prirode Srbije
Obnovljivi izvori energije i zaštita prirode
14:00 - 14:15
Predavanje Udruženje MHE
Male hidroelektrane u Evropi, sadašnje stanje i planovi - Dragan Josić
14:15 - 15:00
Diskusija
---
November 15, 2018 (Thursday)
09:30 - 10:00
Registration
10:00 - 10:15
Opening ceremony
10:15 - 11:00
Keynote lectures,Margaretha Breil, Italy
11:00 - 12:00
Session 1
12:00 - 15:00
Institute for nature conservation of Serbia
Exibition – Oficirski dom, Orlovića Pavla 28a
15:00 - 16:00
Break
16:00 - 18:00
Session 2
---
November 16, 2018 (Friday)
| | |
| --- | --- |
| 10:00 - 10:45 | Keynote lectures, Ali Alraouf, Qatar |
| 10:45 - 12:45 | Session 3 |
| 13:00 - 16:00 | Break |
| 16:00 - 16:30 | Keynote lecture, Jorg Sieweke, Germany |
| 16:30 - 18:30 | Session 4 |
| 18:00 – 19:00 | Round-table talks |
| 20:30 – 23:30 | Gala dinner |

PRELIMINARY PROGRAMME FOR ICUP 2018
---
Lecturers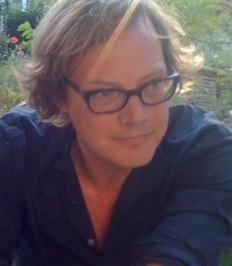 Jorg Sieweke, Berllin, Germany
Jorg Sieweke practices as a registered landscape architect and urban designer in Berlin since 2001. In 2015 he received his PhD from TU Berlin for his dissertation reflecting and explicating design research methods in landscape urbanism. He was a resident fellow at the German Academy Villa Massimo in Rome and a DAAD Fellow as a Visiting Professor in Urban Ecology at HafenCity University Hamburg in 2015.From 2009-2016 he held a full-time faculty position at the School of Architecture at Thomas Jeffersons University of Virginia among other appointments at TU Dresden, TU Berlin, RWTH Aachen, as well as Art Academy's in Berlin and Stuttgart. Recent research subjects concern design theory focusing on contemporary methods and concepts of design and nature. His design-research initiative paradoXcity investigates the modernization and urbanization of Delta Cities in comparative case studies of New Orleans, Baltimore, Venice, Hamburg and Rome. One objective is the relationship between green and grey infrastructure in respect to the deltaic and urban metabolism.

Margaretha Breil, Venezia, Italy
Margaretha, PhD in Urban Planning (RWTH Aachen, Germany, 1992) and Master in Valuation of Urban and Environmental Policies (IUAV Venice, Italy, 2003), is an urban and regional planner with a specialization in valuation of urban, regional and environmental policies. She is currently working at CMCC on strategies for climate change adaptation in urban and regional contexts and on valuation models for environmental transformations; she is interested principally with the socio-economic challenges of adaptation and integrated climate change strategies

Ali A. Alraouf, Doha, Qatar
Prof. Alraouf is an architect and urban planner interested in research and practice related to architectural, urban, sustainable design and holistic planning. He was a Visiting Scholar at University of California at Berkeley-USA. He is currently acts as head of Capacity Building, training, research and development unit at Ministry of Municipality and Environment (MME). He is also the leader of Green Urbanism and Planning Group at Qatar Green Building Council.
Proceedings
---

ICUP 2018 PROCEEDINGS
Conference Fee Payment
Registration fee – early 60e/ regular 90e
(PhD students) – early 40e/ regular 60e
Early registration until 20th September 2018
"Thanks to a kindness of sponsors registration fee is symbolic and reduce"
The Conference fee includes admission to the Conference sessions, Conference Proceedings, promotional material and cocktail during the Conference.
Accommodation, travel expenses, gala dinner and excursions are not included in the conference fee.
Authors who has received the proof of the paper acceptance will receive the invoice for the Conference fee by email.
Conference fee payment deadline: 26 October 2018
---
Payment Details
Conference fee payment method is only via bank transfer. Please note that your payment needs to include all bank and transfer costs.
The data for the bank transfer is:
*For domestic participants in RSD -

Click here
Komercijalna banka a.d. Beograd
Nova železnička kolonija 10/II/14, 18000 Niš
Acc. No: 205-225315-39
With remarks: 2ICUP
*For foreign participants payment in EUR -

Click here
*For foreign participants payment in USD -

Click here
---
Contact
icup.conference@gmail.com
---
Scientific Program Committee
Petar Mitkovic, Phd, Chairman, Faculty of Civil Engineering and Architecture, University of Nis,Serbia
Milan Tanic, Phd, Faculty of Civil Engineering and Architecture, University of Nis, Urban Planning Cluster, Serbia
Milena Dinic Brankovic, Phd, Faculty of Civil Engineering and Architecture, University of Nis, Serbia
Vuk Milosevic, Phd, Faculty of Civil Engineering and Architecture, University of Nis, Urban Planning Cluster, Serbia
Aleksandra Miric, Phd, Urban Planning Cluster, Serbia
Goran Jovanovic, Phd, Faculty of Civil Engineering and Architecture, University of Nis, Serbia
Aleksandar Kekovic, Phd, Faculty of Civil Engineering and Architecture, University of Nis, Serbia
Ljiljana Vasilevska, Phd, Faculty of Civil Engineering and Architecture, University of Nis, Serbia
Danica Stankovic, Phd, Faculty of Civil Engineering and Architecture, University of Nis, Serbia
Ivana Bogdanovic-Protic, Phd, Faculty of Civil Engineering and Architecture,
Zoran Radosavljevic, Phd, Ministry of Construction, Transport and Infrastructure
Dejan Milenkovic, Phd, Faculty of Political Sciences, University of Belgrade, Serbia
Jelena Zivkovic, Phd, Faculty of Architecture, University of Belgrade, Serbia
Aleksandra Djukic, Phd, Faculty of Architecture, University of Belgrade, Serbia
Milica Bajic Brkovic, Phd, Faculty of Architecture, University of Belgrade, Serbia
Aida Nayer, Phd, Effat University, Department of Architecture, Saudi Arabia
Mila Pucar, Phd, Institute of Architecture and Urban & Spatial Planning of Serbia
Dragana Ostojic, Phd, Institute for nature conservation, Serbia
Demetrio Muñoz Gielen, Phd, IHS Institute for Housing and Urban Development Study of the Erasmus University in Rotterdam, Netherlands
Ali A. Alraouf, Phd, Head of CB, Development, CB and Research Unit-QNMP, Research and Training, Ministry of urban planning, Doha, Qatar
Derya Oktay, Phd, Dean, Faculty of Architecture, Ondokuz Mayıs University, Samsun, Turkey
Marcus Collier, Phd, School of Natural Sciences, Trinity College, Dublin
Margaretha Breil, Phd, CMCC on strategies for climate change, Venezia
---
Organizing Committee
Slavisa Kondic, Chairman, Urban Planning Cluster, Faculty of Civil Engineering and Architecture, University of Nis, Serbia
Tanja Obradovic, Faculty of Civil Engineering and Architecture, University of Nis, Serbia
Miljana Ignjatovic, Urban Planning Cluster, Serbia
Vojislav Nikolic, Urban Planning Cluster, Faculty of Civil Engineering and Architecture, University of Nis, Serbia
Aleksandra Miric, PhD, Urban Planning Cluster
Milica Igic, Faculty of Civil Engineering and Architecture, University of Nis, Serbia
Milan Brzakovic, Urban Planning Cluster
Biserka Jovanovic, Urban Planning Cluster
Jasmina Tamburic, Faculty of Civil Engineering and Architecture, University of Nis, Serbia
Sanja Jankovic, Faculty of Civil Engineering and Architecture, University of Nis, Serbia
Marija Marinkovic, Urban Planning Cluster
Natasa Panic, Institute for nature conservation, Serbia
Danko Jovic, Institute for nature conservation, Serbia
Dragana Nedeljkovic, Institute for nature conservation, Serbia
Jovana Šelmić, Institute for nature conservation, Serbia
Milijana Petković Kostić, Serbian Chamber of Engineers